[Attachment 2] Image of service provision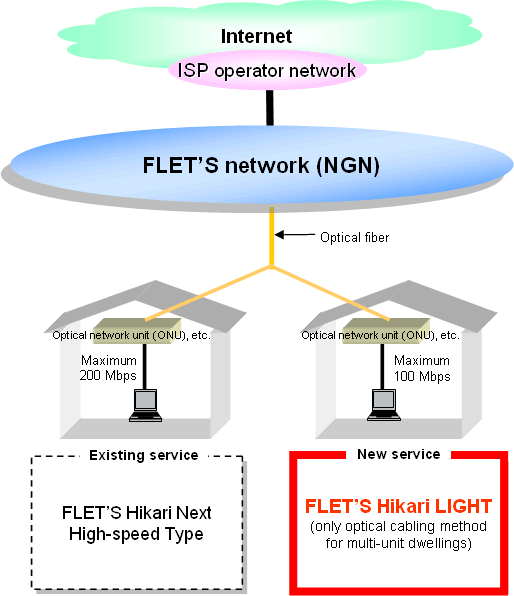 *"Maximum 200 Mbps" and "Maximum 100 Mbps" means the maximum speed based on technical standards between NTT East's ONUs installed at customers' homes and NTT East's facilities.

Actual speed when using the Internet, etc. may decrease depending on the customers' use environment and the state of circuit congestion.